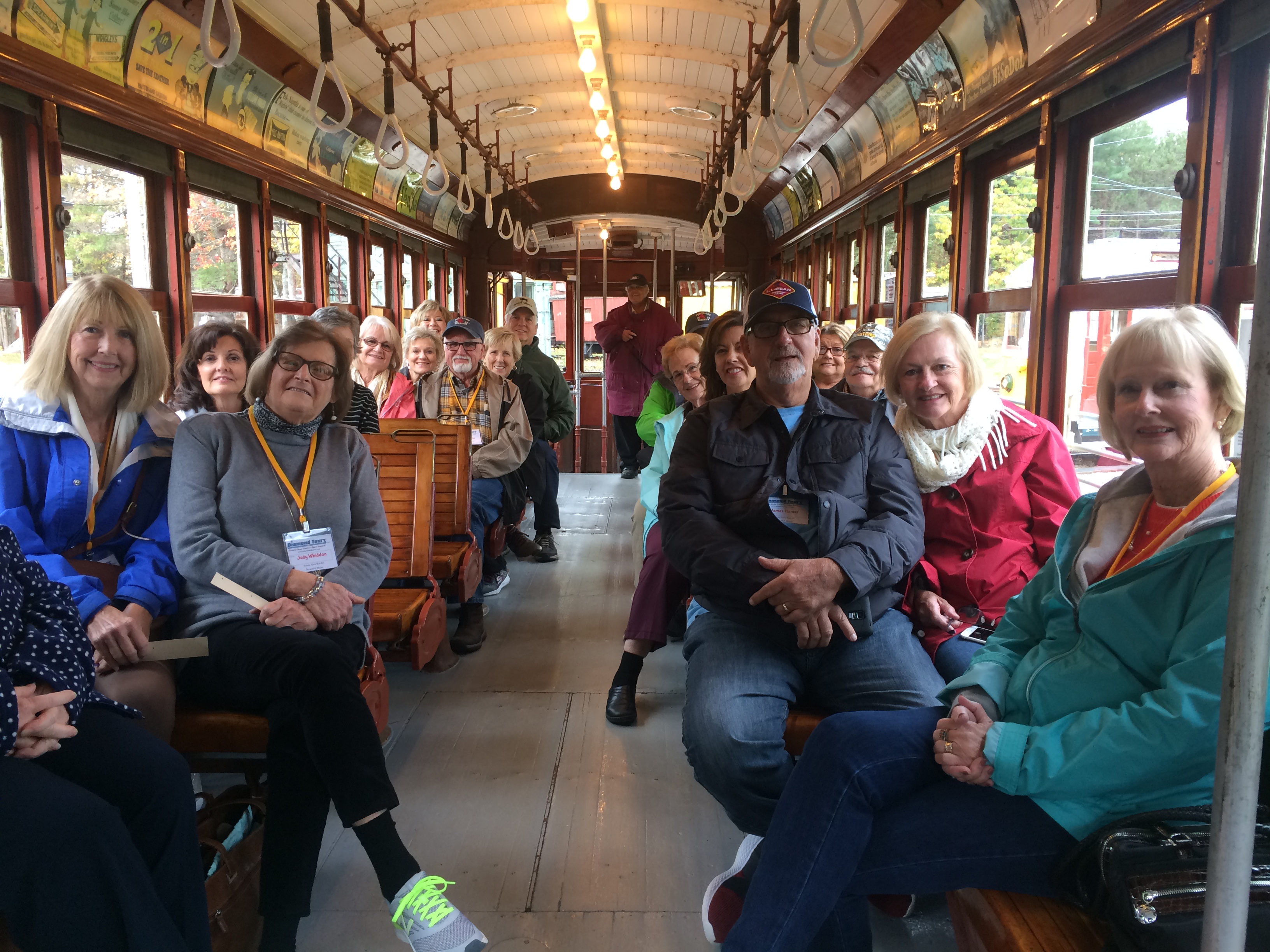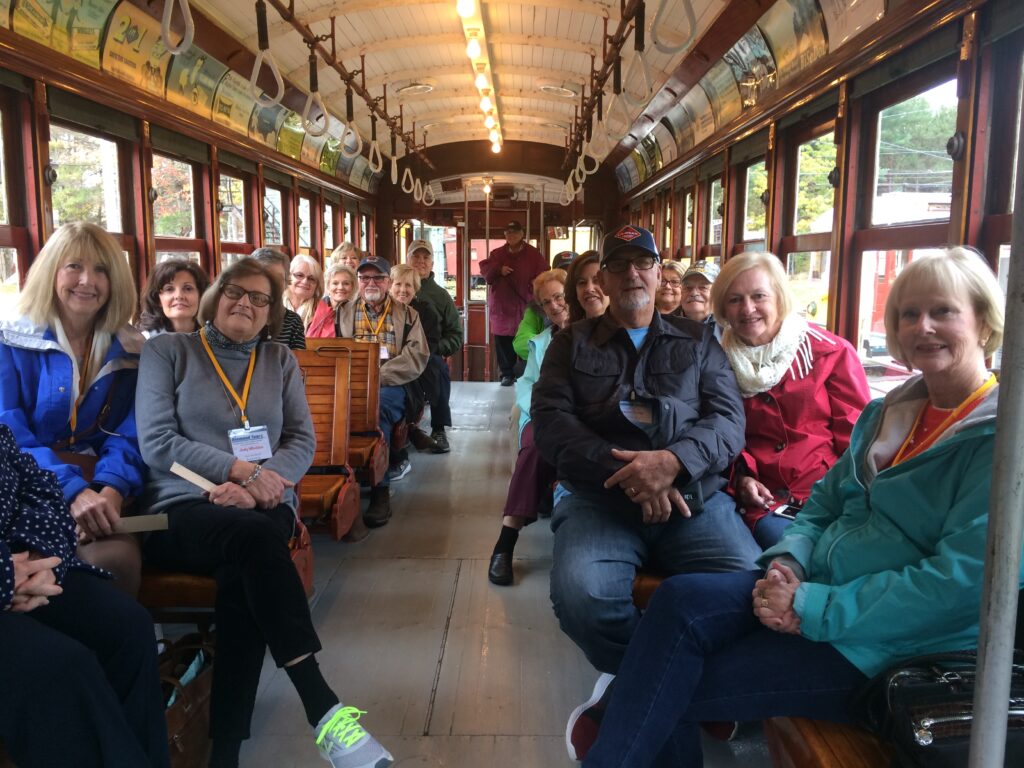 We Understand Tour Groups
We are very experienced at working with tour operators.  You need to stay on schedule; we know that's important!   We work with you to customize the experience based on the time you have planned for your visit with us.
Location (with plenty of parking for buses): 195 Log Cabin Road, Kennebunkport –1.7 miles east of U.S. Rt. 1 in Arundel or 3.2 miles north of Kennebunkport Village (out Maine St. to North St. to Log Cabin Rd.)
Season Schedule: Open first weekend in May through the last weekend in October. We also re-open for Kennebunkport's Christmas Prelude, held the first two weeks of December.
Hours of Operation: 9:30 AM to 4:30 PM Daily.
Customizing for Your Group

Please allow 1 ½ hours for our typical tour:
• 15 minutes: Exhibit Hall "History in Motion, Connecting Maine Communities" explains our history, the importance of our collection, where the streetcars come from, and why we are located in Kennebunkport.
• 30 minutes: Narrated Ride on our 3.5 mile heritage railway through the Maine woods in a meticulously restored early 20th century trolley.
• 30-60 mins: Tour the exhibit carhouse showcasing 18 stars in our collection of restored trolleys. Time permitting, visit Restoration Shop to see and hear about projects in progress.
• 15 minutes: Museum Store is the place for "Rare and Unusual Finds", featuring an outstanding selection of trolley collectibles, videos, books, postcards, and souvenirs for all ages.
Coffee and Snacks are available. Bus drivers find this especially convenient.
Group Rates: $10 per person (2023 Season)
Contact 207-967-2800 ext 111 or [email protected] for details and reservations.