Campus Overview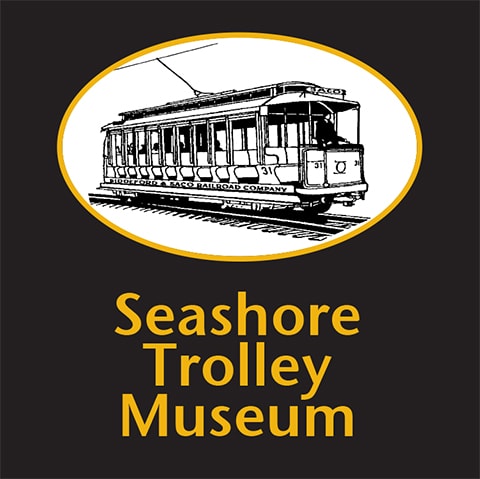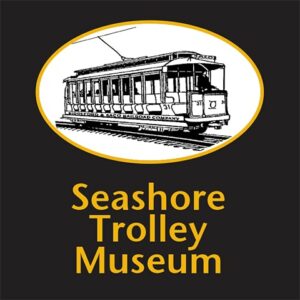 – Check out an aerial view of the property!
Admission rates*
Age 2 and under: Free
Ages 3 – 5: $6.00
Ages 6 – 16: $11.00
Ages 17 – 59: $13.00
Ages 60+:  $11.00
Members receive free admission
*Special rates apply to fundraising events for members and guests.
If you prefer, you may purchase your tickets on-line in advance of your visit.

Trip Advisor's Top Activity Pick in Kennebunkport…That's US!!!


We're an easy road trip from Boston.
Enjoy your visit to our Kennebunkport Museum campus  
Trolley Rides! Every day several restored antique streetcars operate on our 1.5 mile private  railroad every 40-45 minutes from 9:45 am until 3:45 pm. Ride as many times as you wish.
Visitor Center: Admissions desk, Exhibit Hall, Museum Store,  Restrooms.
Relax: Ample parking and picnic areas.
Exhibit buildings: Three public exhibit barns, vehicle restoration shop with public viewing gallery.           
Large grassy campus: a variety of vintage vehicles and buildings are displayed outdoors.
Hiking: Take a trolley to the trail… hike!… catch a later trolley back to the visitor center.  Our trail intersects with a major trail system that's open to the public.
Museum Store: Not just for Rail fans! You will find an outstanding variety of books, toys, clothing, gifts, and snacks for men, women and kids. Shop while here or online.
Dog friendly policy: Well-behaved dogs can experience the entire museum with their families!
Would you like to operate one or more of our streetcars?  Check out our Be a Motorman Program!
Geocaching: Seashore Trolley Museum campus has three caches; Bring your GPSr!, and with the purchase of admission, you are welcome to find them!  They are small (log & pencil), fairly easy to find, and ideal for beginners of the hobby.  **ONLY accessible when the Museum is open.
To find the coordinates to enter in your GPSr, login or create a free account at  Geocaching.com.
Seashore Trolley Museum (GC1DQGH)
Riverside Carbarn (GC1EWFT)  **
Highwood Carbarn (GC1EWEY) **