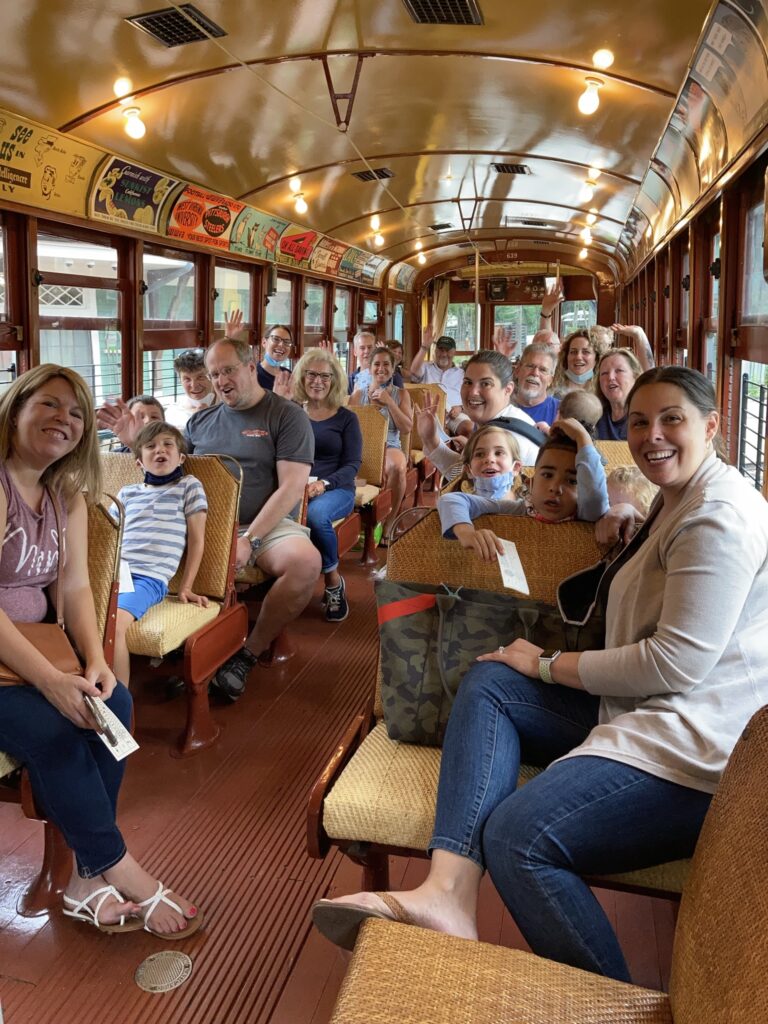 We Welcome Tours and Groups!
Is your group, club, or organization looking to do an outing that everyone will be talking about? Come on down the road to the Seashore Trolley Museum. Enjoy a relaxing trolley ride through a beautiful piece of Maine wilderness.   It's a great way to enjoy time with your coworkers, club members, and friends.
Back in the heyday of streetcars, local companies would charter a trolley, have their employees picked up at the office and take them on a scenic trolley ride through the country to head to a destination such as an amusement park or casino. Times have changed (and so has the definition of a casino!), so instead of the trolley taking employees to the destination, the destination has become the trolley. A trip to the Seashore Trolley Museum is really something different. With a some advanced planning we can really make your event something special. It can be a single destination or part of full day for your car club, church group… whatever interest brings you all together.
We offer discounted admission for tours and groups of 12 or more.
Contact our Finance office for reservations and pricing.