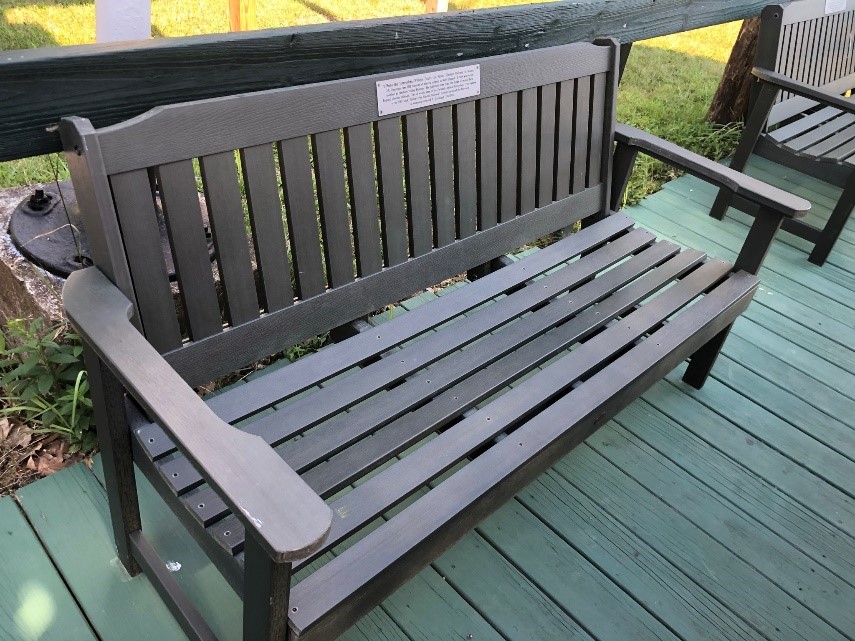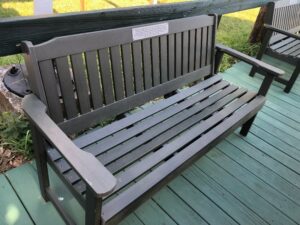 Purchase a memorial bench to honor the legacy of a loved one at Seashore Trolley Museum. This 5ft outdoor bench manufactured by Highwood® is assembled with stainless steel hardware and comes with the assurance of a manufacturer's 12-year warranty. The high-grade poly lumber used in this product offers the most realistic look of natural wood and lasts for decades.
A local engraver customizes a 2" x 3" stainless steel plaque with a message honoring your loved one. The plaque size included in this pricing is for 21-characters per line, up to 3 lines.  The plaque is installed by our staff in the center of the bench's back (see picture for reference).
The total cost for a memorial bench is $750; this includes everything—the cost of the bench, delivery, assembly, the cost of the plaque and installation, and ongoing cleaning and maintenance.
What message would you like printed on the inscribed plaque?  For a longer message than our order form allows or for special requests regarding bench placement, please email our Executive Director.