Explore Seashore Trolley Museum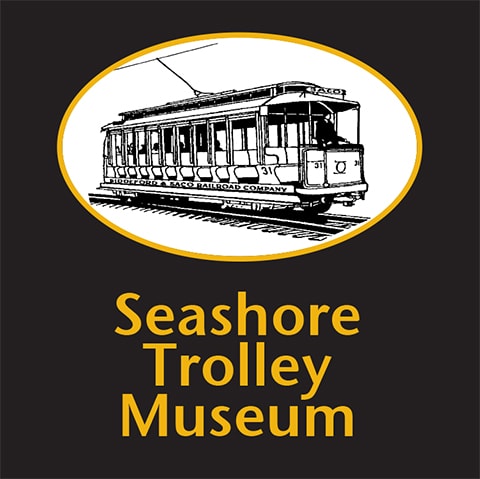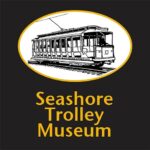 There is so much to experience when explore Seashore Trolley Museum on our extensive campus. We have educational exhibits and a well stocked Museum Store in our Visitors Center. There are multiple display buildings that contain examples of vintage streetcars that span generations and geographies. The gallery in our Restoration Shop offers a real-time overview of the trolleys that are in for restoration and maintenance.
As you walk the grounds, in addition to the buildings and the vehicles stored in them, you will find many other examples of vintage transportation and its related infrastructure. We also feature relaxing green spaces where our guests can sit and relax as our operating fleet rolls by. When it is time to eat several of these spaces have picnic tables. These are available at no charge to sit and have a snack. If you didn't bring refreshment with you, visit our Museum Store for snacks, drinks or frozen treats to hold you over until dinner.
To satisfy the adventurer in you as you explore Seashore Trolley Museum we offer hiking opportunities as well as geocaching. Take a trolley ride to our Talbot Park, hike into the country-side on an established trail system and when you are done catch a trolley back to the Museum. If your dog likes to hike along with you… that's no problem. Seashore is "dog-friendly". Check out our Dog Policy to be sure everyone enjoys a safe visit.
If you already know the fun that is a visit to Seashore, consider the benefits of becoming a Member. Free admission to the Museum on regular operating days, 2 individual day passes per season, 10% Discount on Museum Store purchases, email subscription to our newsletter, The Dispatch, Invitation to our Annual Meeting, Discounts on Museum rentals for birthday parties and special events and access to Members Only activities.
We're an easy road trip from Boston. Check out directions from all points. You can even take the Downeaster from Boston to Saco and use any rideshare service to travel the 8 short miles to the Museum.