Rent the Seashore Trolley Museum for Your Business, Family or Social Events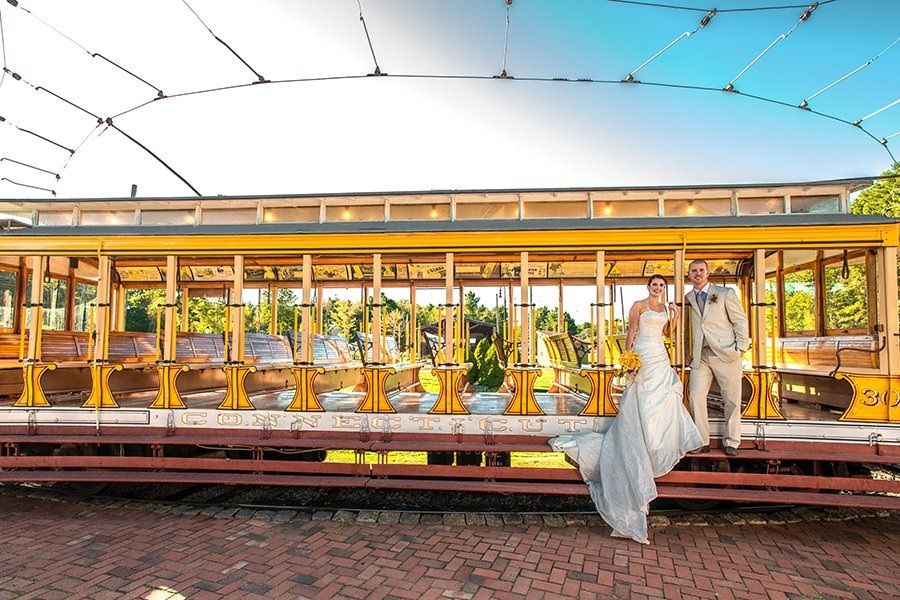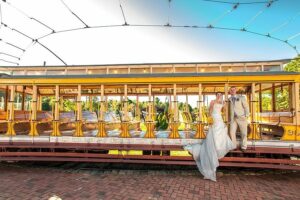 Are you tired of the same old thing for your events for work or family? Would you rather not be stuck indoors at a restaurant or function hall. Rent space and host your next private party here!
We say, "rent space" because we have multiple areas that can and do get booked for events. The Exhibit Room in our Visitors Center is perfect spot for a party or a seminar. Guests have rented our display buildings for a more open feel – yet still undercover. Or some guests prefer to be right outdoors and rent some of our open green space.
Imagine the possibilities as your group of family or colleagues wanders in a relaxed fashion around our expansive grounds. Consider the excitement of an event that is truly different as the sights and sounds of an authentic streetcar railroad unfold all around you.
With some advanced notice luncheons can be arranged and photo opportunities with special vehicles. Trolley rides can be a part of your special time here with us. The possibilities are extensive. We have accommodated food trucks and other unique vendors.
For something casual and low-key groups can bring their own food options and take advantage of any of several picnic areas with tables on our grounds.
Perhaps you having something more fancy in mind. We do weddings, we work with caterers, we have had dance floors brought in for a total party experience.
Do you have a really large group? Bus parking is not a problem in our large parking lot. 
Feel free to print out our brochure. When you are ready, contact our Executive Director to arrange the details.
Rental contact: 207-967-2800 ext. 101 – or fill out this form and our Executive Director will contact you.