Night Photo Shoot
November 13 @ 4:30 pm

-

10:30 pm

$75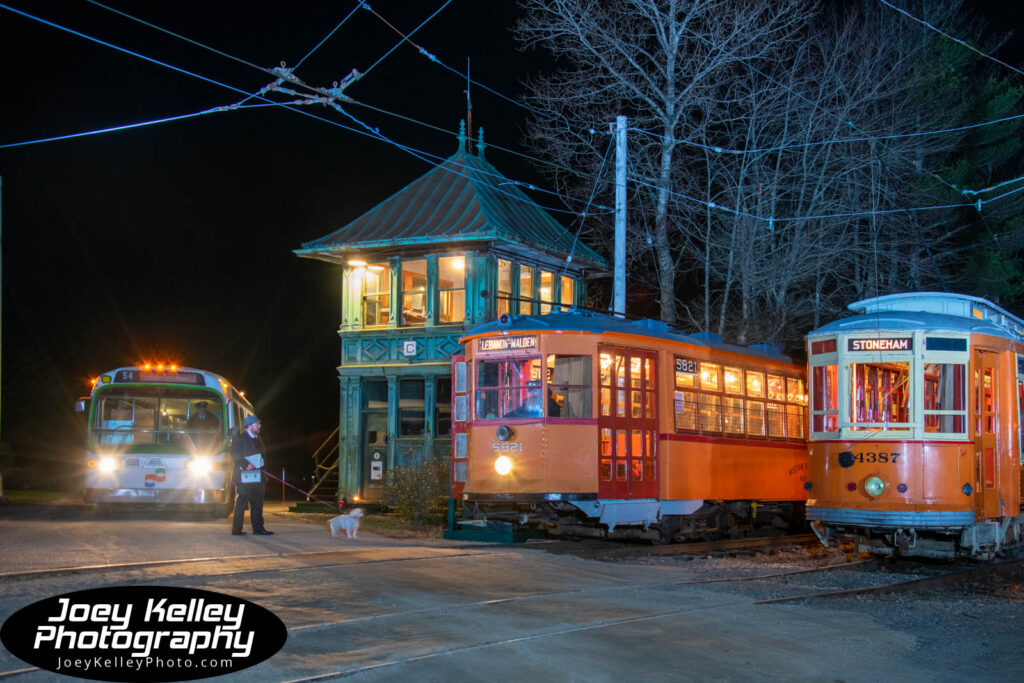 See the Seashore Trolley Museum's collection in a whole new light, literally. Harking on famous railroad photographer O. Winston Link's style of night photography, join us for an evening utilizing synchronized flash lighting at staged scenes throughout the museum campus. This exclusive (limited admission) afterhours event is for railfans and photographers alike. Test your skills with railroad-style night photography and provide unique images to add to your portfolio or photo album. The theme for this event is the 1960s.
This event relies heavily on the use of manual control settings of your camera. If you're rusty and need a refresher on night photography, join us for a workshop on the use of synchronized flash lighting at 3:30 PM. A blue hour session opens at 4:30 PM with the structured night photo shoot starting at 6:00 PM. Targeted completion of the event is expected around 10:30 PM, which is subject to the pace set by the participants.
Please watch this video by Joey Kelley Photography prior to registering:
https://www.youtube.com/watch?v=qUNpQI16J74
There's quite a bit of walking with this event around the museum campus, so wear comfortable footwear for rough, uneven surfaces (surfaces range from pavement, dirt, grass, crushed stone, etc.).
Remote or cable shutter releases are a must, and don't forget extra batteries! For moving around in the dark and for focusing your cameras, also bring a flashlight or headlamp.Rain Plan: This event will be held indoors within our South Boston, Riverside, and Highwood Carbarns in the event of rain.Cost:
Nonmembers: $75.00 per Photographer
Members: $50.00 per Photographer (use promo code MEMBERS2021)